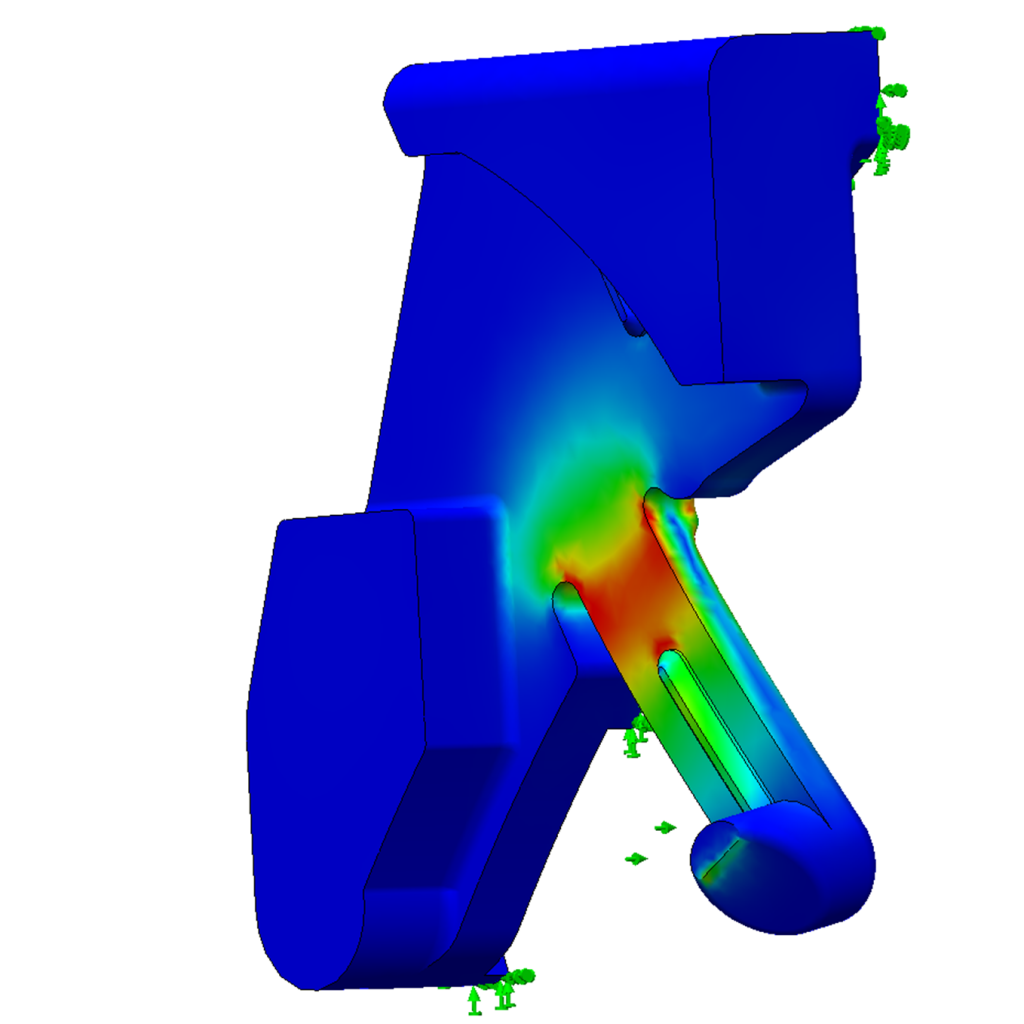 With the help of the finite element method, load cases on a component can be simulated virtually. The result of the calculation is the representation of the stresses occurring in the component. Various statements can be made from this simulation result:
Does the component withstand the expected loads?
In which areas is the component overdimensioned?
Both findings provide important clues for the assessment of the component, for securing operational safety and for estimating further cost reduction potential through material savings.
FEM calculations are an integral part of our product development process. But a simulation can also be carried out as a service. Do you have a component that needs to be tested, but do not have the software or the know-how? Then get in contact with us and we will submit you an offer specially adapted to your part.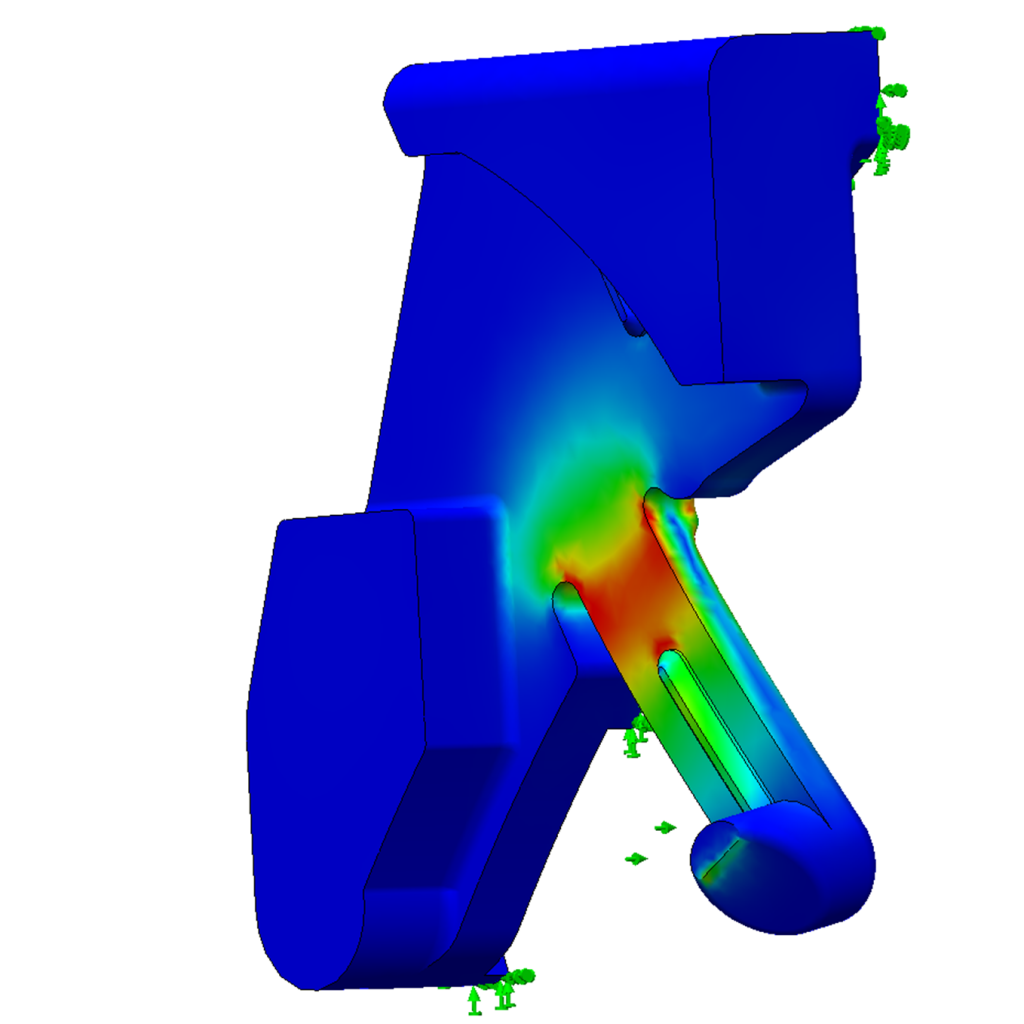 Inquiry
Interested? Send us an inquiry for a non-binding offer!